Volunteer, Give, Attend, Spread the Word
How You Can Help The Lighthouse Mission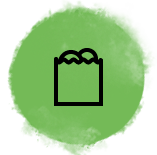 Non-Perishable Food Items
New or gently used Clothing  – Men's and Women's new and gently used small/med/large clothes; sneakers, sandals and flip flops. New men's small/medium underwear. 
Personal care and toiletry items
For a list of suggested, specific items, see the list.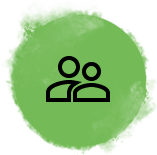 Sometimes getting involved and helping is as simple as asking, or spreading the word about the Lighthouse Mission and its programs that help the community. learn more with the link below.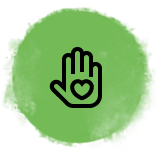 Skilled and Non-Skilled alike we would love to have you, and your passion help the Lighthouse Mission shine! From general workers to General Contractors and everything in between. See our full list of Volunteering areas.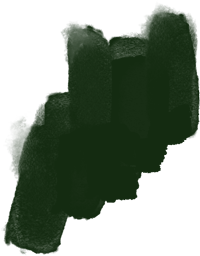 You and Your Friends Can Be a Lighthouse Advocates!
Whether you live on-island or off, whether you're interested in a one-time service or prefer a regular assignment, there's a place at the Lighthouse for you.
Click below to access our Volunteer Registration form, or contact us so that we can discover your passion and suggest a place that will be enjoyable for you, and effective for the Lighthouse.
How To Be a Voice for the Hungry
When shopping ask the owner of the store if they would like to donate any of the items on our list to help the Lighthouse Mission in St. Croix.
When at a social gathering let the others there know about the lighthouse and share our website.
Social Sharing, help spread the word with your social influence.
Just Ask! Everyday we come accross opportunites to just ask someone if they would like to get involved. 
Helping Hands Behind The Sceenes
Professional Services
Grant writing and administration

Clerical

Graphic Design

Blog Writers
Skilled Labor
Electrician

Plumber

Carpenter

Handyman
Morning Meal and Mission Helpers
Kitchen help for the morning meal ministry, set up the dining room, assist the cooks (V.I. Department of Health Food Handler's Card required), serve the clients, clean up.

Process food donations and stock the pantry

Sort and hang clothing in the Personal Care Center

Monitor the playground, tutor children, help with homework, or teach a special interest in the after-school program

 

Plan and prepare crafts.
Gardening & Grounds
Gardening and Grounds General Clean-up & Maintenance.

Building Cleaning, painting and light maintenance.

Event planning.
I Want To Get Involved
For a week, a month, or even a Summer, you can make a difference in the lives of the people of St. Croix by serving with us at the Lighthouse Mission. There's always opportunities for people with a variety of talents, including organization, public speaking, cooking, teaching, plumbing, construction, graphic design, web design, painting, decoration, and good old fashion kindness so that people know they are loved.
I Want To Do Evangelism
You are! By showing the love of Christ to the adults and children at the Lighthouse you helping them see just how much God loves them and how much He really wants to save them. You can also discuss one-on-one with anyone who comes to the Lighthouse about Jesus and His gift of salvation. If you're up to the challenge, you could even give a devotional and the gospel during our morning program. Christiansted is also full of people all around who need to hear about Jesus.
Can I get involved with a church too?
Absolutely! The Lighthouse Mission is actually an outreach of Southgate Baptist Church. We would love to have you help us with our Sunday and Wednesday ministries.
Are there special events I could bring a team down for?
We have special events happening all year. Contact us to find out about events that your team could help us with. If you want to bring a team of missionaries to St. Croix, or if you're looking for a ministry trip for just yourself, call us today at 340.773.3551
That's good enough for me. Where do I sign up?
Call us at 340.773.3551, or send an email to contact@lighthouseusvi.org.
Kitchen

daily needs*
*Milk Whole
*Milk, evaporated – or- Condensed
*Milk, boxed Indulac or Parmalat
*Coffee, Maxwell House or Folgers regular ground coffee
*Powdered drink mix: Tang, Lemonade, Kool Aid, Iced tea
*Sugar
Cleaning Supplies
Fabuloso
Laundry Detergent
Dishwashing liquid
All-Purpose Cleaner
Bleach
Paper Towels
Toilet Paper
Pantry Items
Canned meat, Cooking oil, Chewy Granola bars, Canned tuna Salsa,
Soup, Mayonnaise, Canned fruit, Sugar, Jam/Jelly,
Cereal, Fruit juices, Oatmeal, Peanut butter, Pasta,
Pancake mix, Pancake Syrup, Canned vegetables, Paper towels, Tea,
Pasta, Crackers, Vienna sausage, Cornbread Mix.
Personal Care Supplies
Health and Hygiene
Soap, Dental floss, Q-tips, Mouthwash, Deodorant.
Disposable Razors, Shampoo, Toothpaste, Toothbrushes.
Clothing
Women's Clothing (all sizes),
Men's Clothing (S, M, & L), Sneakers, Sandals, Flip-Flops.
Accessories (purses, belts, etc.)
Shopping Bags, Backpacks,
Costume Jewelry.
Serving Needs
Masks
Styrofoam bowls
Plastic ware
Multi-fold towels
Plastic cups (8oz)
Napkins
School/Office Supplies
Copy Paper
Stamps
Tape (all kinds)
Poster Boards
Care Packages
Send a care package of gum, candy, small toys and prize incentives for the children, especially appreciated around themed holidays such as Thanksgiving, Christmas or Valentine's Day.

The most important thing one can know about God is that "He is!" He is eager for each of us to know Him personally and be possessors of eternal life.
"But without faith it is impossible to please Him; for he that cometh to God must believe that He is, and that He is a rewarder of them that diligently seek Him. Hebrews 11:6
I
Want to Know About Need to Know About Want to Be Saved By
HIM!